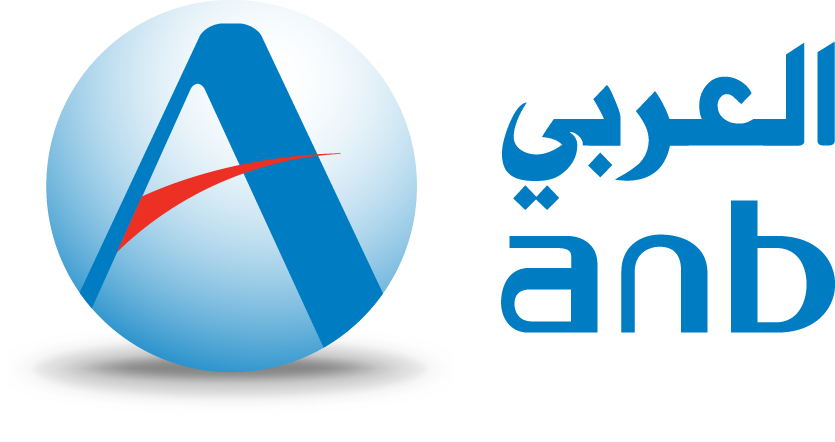 As Senior FrontEnd UI / UX Designer
January 2020 - to date
Arab National Bank, Riyadh, Saudi Arabia
Agile development methodology for Mobile App using OutSystems platform. The OutSystems platform is designed to dramatically accelerate the development process for essential applications while also delivering unprecedented levels of flexibility, enabling developers to continuously evolve applications as business needs and technology trends evolve.
Technologies used:
Outsystems Software, Adobe Creative Cloud, HTML, CSS, JavaScript, Node JS, Cordova, Framework 7, Graphics Design, SVG Animations
---
As UI / UX SharePoint Designer
August 2018 - Januray 2020
Riyadh Chamber of Commerce , Riyadh, Saudi Arabia
Riyadh Chamber of Commerce is extensively relying on SharePoint 2013 and 2016 for their internal and external portals. My responsibility is to maintain the design implementation across multiple SharePoint portals and ASP.net applications of the Chamber. I have created extensive relational database Reports using Power Bi. Along with this, I have developed complete websites based on WordPress using pre-made themes and plugins, including extensive optimization for search engine.
Technologies used:
SharePoint 2013, 2016, Power Bi Reports, HTML, CSS, JavaScript, Node JS, Cordova, Framework 7, Graphics Design, Video Production
---
As UI / UX Designer
May 2017 - July 2018
Excellent Solutions , Riyadh, Saudi Arabia
ES is working on a number of mobile apps. I am part of the Development team here and my main responsibilities include creating prototypes, Designs for the upcoming apps. I am responsible for the website design as well. Design tasks include managing the whole user experience from web to mobile. This has been my first full time job for mobile apps I have created mobile animations using Adobe After effects and have integrated those animations in JSON format in the mobile app to improve the overall user experience. I am loving my job here at ES.
Technologies used:
Graphics Design, Mobile Apps UI, Mobile Apps UX, HTML, CSS, JavaScript
---
As Front End Developer
October 2016 - to February 2017
UXBERT Riyadh, Saudi Arabia
Uxbert is the top design agency in Riyadh with the only usability lab of the country. We specialize in user-centred design approach. I worked as part of a team in an agile environment where Java LifeRay based environment is used as backend architecture with Angular JS providing front-end enhancements. I integrated the design via HTML and CSS with the JSP system along with Angular JS components and JavaScript libraries. I was sent to work at the corporate head office of Saudi Telecom Riyadh. The client is the Kingdom's one of the most biggest businesses and the company has trust in our services because of the quality that we are committed to deliver.
Technologies used:
HTML, CSS, JavaScript, Angular JS, UX/UI
---
As E-Commerce Manager and Front End Developer
June 2014 - July 2015
SafePC Disposal Oxford, United Kingdom
TechnoCart Limited hired me for the completion of their long awaited ecommerce portal the www.technocart.co.uk. The primary project aim was to build an ecommerce website where users can find all types of new computer equipment to buy and the secondary aim was to develop a platform where the company can sell its own inventory of computer equipment.
I choose Magento community platform as the solution and initially we started with a design template. The major challenge was to integrate the daily feed of thousands of products from our UK supplier Ingram Micro and Techdata. The technical documentation was provided by the supplier about how to integrate the feed, using xml and ftp access, I guided the offshore developers with the technical details and we had to develop some custom modules in order to integrate the feed with Magento. With successful integration the Magento now updates the data via a cron job that will run once every day. I ported the categories with our categories in the website and build the front page design myself. I was involved with the details of the equipment that was to be put on sale on the website I created many lists myself.
The heavy load of the website required a fast host along with optimum performance by Magento, we removed a lot of extra features from Magento in order to speed up the website.
Google ad campaigns for the project were launched and managed by myself. We made our first sale in November 2014. The Christmas season was our target and the company was able to sell a lot of its own inventory via the newly launched website. The website is now one of UKs best pc equipment website where you can find better unique deals.
The mission was accomplished and I had to leave the job because i had enrolled in a MBA program in LSC London.
Technologies used:
Magento E-Commerce, HTML5/CSS/Bootstrap, Responsive design techniques, Sale force CRM Management, Web hosting deployment and Management, Email Marketing Campaigns design and execution, Google Ad Words campaigns, Google shopping SEO, EBay template and listings design
---
As Founder and Front End Developer
May 2009 - July 2013
DNNgraphics Karachi, Pakistan
Designed and developed Themes for the DNN CMS using HTML5, CSS3 and latest responsive techniques including bootstrap. I have experience with Word press and Magento as well including web hosting setups. I have also developed many custom projects based on DNN CMS from design to full scale launch
Some of the recent Projects Developed are:
Magento Ecommerce
http://Trademasterinternational.co.uk
http://Younique-Enterprises.co.uk
http://Aspirebeauty.co.uk
http://www.theshaper.co.uk
http://gulfwarranties.com/ (Qatar)

http://johnmolloy.org.uk/ (London UK)
I used some ready-made JavaScript and combined them with my CSS to create the animated backgrounds and images. This is also a DNN CMS website and uses responsive code.
http://www.safepcdisposal.co.uk (Oxford UK)
http://www.u-mas.co.uk/
http://www.cudyll.com (China)
http://www.wtrademarks.com (Qatar)
http://www.dicqatar.com (Qatar)
http://pacificpropertybrokers.com/ (Dubai UAE)
http://www.accepttrust.com (China)
http://unec-uae.com/
and just so many more...
Technologies used:
HTML, CSS, JavaScript, Angular JS, UX/UI
---